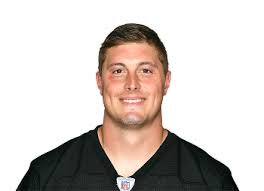 Gentry to honor the greatness of his grandfather
 A staple of New Mexico high school football is returning to its roots this March. And he's honoring his family's legacy and success.
Former standout Eldorado High School quarterback, former University of Michigan tight end, and current Pittsburgh Steelers tight end, Zach Gentry is returning to Albuquerque.
Zach will be at All In Autographs on Saturday, March 22, 2022, and is set to sign jerseys, football, photos, and personal items. He will be at the store from 1 p.m. to 3 on that Saturday.
AIA sells a wide range of Pittsburgh Steelers signed pieces; the store has something for every football fan, Steelers fan, and other sports fan aside. And isn't just limited to sports collectibles. All In Autographs celebrates entertainers, actors, actresses, comedians, musicians, and historical figures from the past and present with collectibles and autographed pieces. And a wide assortment of trading card boxes and high-end graded cards.
All In Autographs is in Albuquerque, N.M. on 2225 Wyoming Blvd. (just south of Menaul Blvd) NE, Suite F 87112.
If you have questions or comments, call All In Autographs at (505) 504-7575 or visit ALL IN AUTOGRAPHS – All In Autographs.
Part of Gentry's visit to The Duke City is paying homage to his late grandfather, Coach Bill Gentry.
The Highland High School Alumni Association, and All In Autographs who's a proud sponsor of the event, will be hosting the Inaugural Coach Bill Gentry Golf Tournament. The tournament will be played at The Canyon Club at Four Hills (911 4 Hills Road SE, Albuquerque, N.M. 87123) on Monday, March 26.
Coach Gentry was the head football coach at Highland High School in Albuquerque from 1958 until 1988. During that 30-year span, he won three state titles in New Mexico (1963, 1965, and 1986).
After 30 years with the Hornets, he finished his career with a seven-year stint at Eldorado and made two state championship games with the Eagles. He finished with a career record of 305-102-5.
Bill sadly passed in June of 2022.
"I think you could legitimately say he was the father of high school football in the state," former Clovis High School football coach Eric Roanhaus told the Albuquerque Journal after Bill died in 2020.
As for the younger Gentry, he trying to uphold the football foundation his grandfather built in New Mexico.
The 6-feet-7, 238-pound Zach became the nation's No.4-ranked pro-style quarterback by rivals.com. He was a four-star recruit coming out of Eldorado and committed to the University of Michigan after his senior season in 2014.
While Zach had his sights set on continuing to play quarterback in college, the University of Michigan and its head football coach Jim Harbaugh had four quarterbacks on their roster heading into his freshman year in 2015.
Harbaugh convinced him to switch positions, but it didn't sit well at the beginning of his college career with the Wolverines.
"I was upset," Zach told MGoBlog, a Michigan Wolverines fan site. "I tried to transfer. Coach Harbaugh kind of sat me down a handful of times and explained that if I stick it out, do his regiment and do what I'm supposed to do, I'd go to the NFL as a tight end. I didn't want to believe him because I wanted to play quarterback. But I believe in him and his record with tight ends. I just stuck it out and luckily everything happened the way it did."
But it was probably the best decision Zach made in his football life.
Zach was taken in the fifth round, 141st overall, in the 2019 NFL Draft by the Pittsburgh Steelers as a tight end.
The Steelers acquired that pick from a trade, in which they sent former wide receiver Antonio Brown to – at the time – the Oakland Raiders.
Zach nabbed his first pass as a professional football tight end in Week 15 of the 2019 season. It was a four-yard reception against the Buffalo Bills.
Zach also caught future Hall of Famer and former Pittsburgh Steelers quarterback Ben Roethlisberger's last pass in the NFL.
"Big Ben" hit Zach for an 11-yard strike as time expired in the Steelers 42-21 AFC Wild Card loss to the Kansas City Chiefs.
Again, Zach is set to make a signing appearance at All In Autographs on March 26, 2022 from 1 p.m. to 3.
(Photo Courtesy of the Pittsburgh Steelers)
---